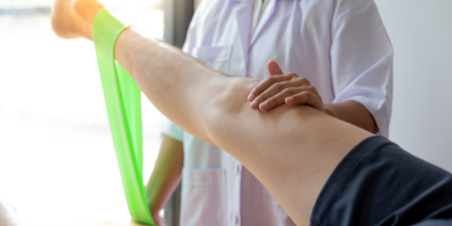 Strength & Conditioning for Orthopedic Conditions and Injuries
The therapists here are dedicated to creating a specific strengthening and conditioning program for your individual orthopedic needs to get you back to the activities in your life that are most important to you. We will take the time to consider all of the factors that may contribute to conditions for which you are seeking care to include not only the physical issues but also the mental and emotional.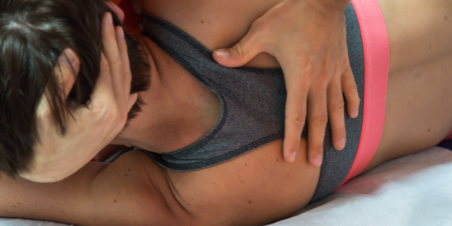 Manual Therapy
It is our desire to be connected in the healing process with our patients and using our hands as healing tools is one way to be connected. We will use various techniques to include Myofascial Release, Muscle Energy, Trigger Point Release, as well as a variation of massage methods to treat your muscles.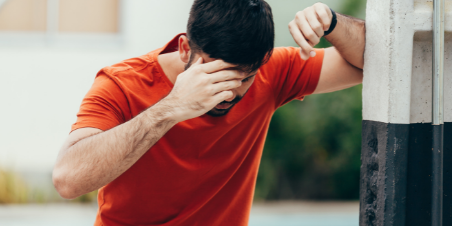 Vestibular Rehabilitation
Patients that are experiencing signs and symptoms of dizziness, disequilibrium, headaches, nausea, sensitivity to light and noise, and depression related to aforementioned conditions will receive a thorough assessment to determine the specific condition and a treatment plan to address the symptoms. The Vestibular system is one of three systems of the body that affects balance by communicating to the brain about movement and position of the head. If you are or ever have experienced these symptoms, you may have feelings of fear, frustration, embarrassment, and sadness/despair. We understand and can help.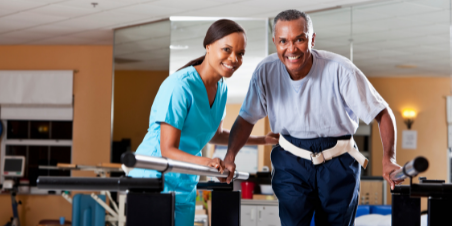 Balance/Gait Training
Many conditions contribute to and affect our balance. Maybe you or a loved one is stumbling, shuffling when walking, falling into furniture or walls, tripping over thing more often, or actually falling to the ground, it is imperative that you receive an assessment and treatment to reduce to propensity for a worse injury. Physical Therapists are specialist at retraining in functional tasks such as transferring from sit to stand, getting in and out of bed, and walking on various terrain safely. We will establish a balance and walking program to restore you to performing these activities safely and with less worry for you and your loved ones.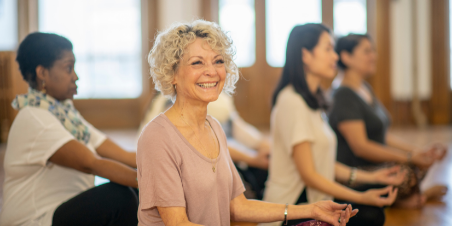 Yoga Classes/Stretch Classes
Navah will offer Yoga and Stretching Classes for patients and members of the community to help people maintain healthy and strong muscles, tendons, and ligaments. Yoga and stretching help improve flexibility, posture, blood flow in the body, relieves body tension, increases energy, and prevents injury. Muscle, ligaments and tendons are less prone to injury because the warmed and flexible tissue can move easier and properly. Navah believes that in addition to what you will achieve in physical therapy, having stretching as part of your lifestyle will help support the longevity of your improvements and continue to build on all that has been gained.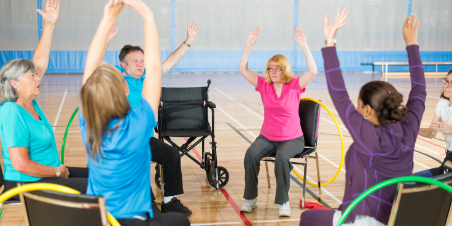 Wellness Seminars
Navah will offer seminars that will address many of the health concerns in our community. People will be able to come and learn about hypertension, diabetics, skin and hair care, healthy food preparation, pain management counseling, and much more…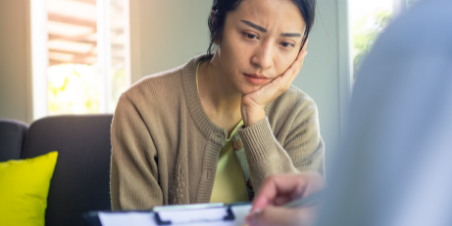 Psychological Referral for Pain Management
It is important to us that our patients that have experienced traumatic injuries and/or are living with chronic pain consider being treated for the psychological aspects as well as the physical in order to experience full healing. We will work hard to make sure we offer everything in our wheelhouse to bring healing to your condition and we desire that the mental and emotional process not hinder your physical wellness.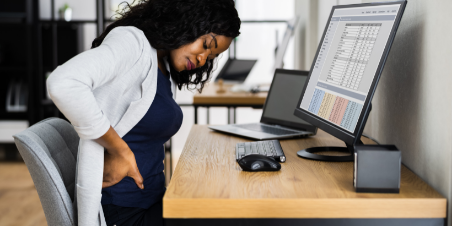 Ergonomic Assessments
For many people, sitting in the office in front of the computer is greater than 10 hours of the day. The improper positioning of the computer monitor, placement of the keyboard, height of the seat, and angle of the seat back can lead to poor posture and alignment of the spine. We the spine is misaligned then the muscles will be in abnormal positions causing pain. Since the pandemic, office workers are home and sitting are even poorer seating to do work on laptops for multiple hours. Let our therapists treat your neck and back as well as perform an ergonomic assessment of your workspace and car to make the appropriate adjustment that will give your spine the help it deserves.
Contact Us
Do you have questions about the practice? Want to encourage the staff or share a testimonial? Do you want to share a concern or have a suggestion to improve operations? Drop us a line. We'd love to hear from you!
Office Phone
(240) 312-2010
Office Fax
(240) 312-2011
Office Email
hello@navahpt.com
Office Location
77 Kettering Drive
Upper Marlboro, MD 20774
Navah Physical Therapy
77 Kettering Drive, Upper Marlboro, MD 20774
Copyright © Navah Physical Therapy. All Rights Reserved.